The Group has one of the largest and most active deep sea tanker chartering departments, covering the full range of liquid transportation from crude and fuel oils to clean petroleum products and vegoils. From the development of new business through to the administration of post-fixture work, its aim is to provide a personalised and creative service, understanding each clientís business philosophy and individual demands.

On the broking panels of the major European and Middle Eastern oil companies, Canadaís biggest refiner, and charterers in mainland China and Taiwan, both the dirty and clean sections also enjoy deep and long established contact with many charterers and operators in North and South America as well as in the Far East, ensuring a truly global coverage of their markets.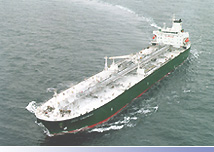 A separate period and projects desk is dedicated to the creation of term business, and the departmentís substantial period portfolio of both timecharter and contract business testifies to the Groupís creative long term commitment to the industry. Both the crude and the products sections are supported by an experienced team of operations personnel whose post fixture support ensures the smooth running of each voyage or contract once the business has been agreed.

Braemar Seascope is a member of The London Tanker Brokersí Panel
and of The Worldscale Association.