Throughout the Group, the various highly motivated teams believe that successful broking comes from a close understanding of and a proactive approach to the client's objectives combined with a specialised and professional service.
The company is a founding partner in the freight derivatives company, G.F.F., and a panelist for the Baltic Exchange indices in all dry and wet routes.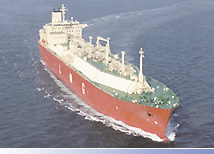 Services include newbuilding contracting, second hand and demolition sales, tanker chartering in all sizes ranging from deep sea crude and refined products to gas, chemicals and short sea trades: dry cargo chartering, the sale and purchase and chartering of container ships: a team of brokers servicing the offshore oil industry, and a technical services company.
The company's sophisticated communications infrastructure and database enable its in-house research department to offer on-demand market analyses and statistical support.